Music and Ideas: A Celebration and Harvest -
A Benefit Concert for "Peaceable Kingdom"
presented at the
Washington On the Brazos State Park, Texas

Four Electronic Improvisations Recorded Live using a Yamaha SK-20, three Sequencial Circuits Pro-Ones with a DeltaLab DL-2 Digital Delay.

Trance-Lation Into Space
Part 1 (6:08)
Part 2 (7:19)
Part 3 (8:56)
Part 4 (17:11)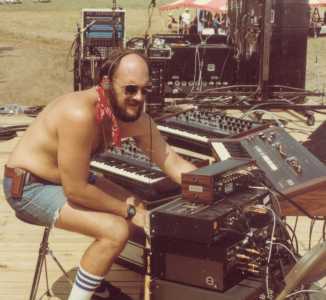 Media: Cassette and digital files.
Limited edition cassette published by
Justin Wright/Sonic Meditations.

You may review and download
Peaceful Kingdom Concert 1982 on Bandcamp.com, a few cassettes are still available.